O Jogo Quarteto - Mulheres que Inspiram foi criado a partir de um jogo já conhecido, mas com um tema que mostra como temos mulheres incríveis por toda a história da humanidade. Feito para divertir, inspirar e educar.

O jogo é separado em 9 quartetos, cada um deles contendo 4 mulheres cada. O objetivo do jogo é formar o maior número de quartetos. Para isso é preciso deduzir quem da roda está com as cartas que você precisa.
O jogo contém 36 cartas diferentes, um poster que conta um pouco sobre a história de cada uma dessas personalidades junto com as instruções de como jogar. 
----------------------
The Game Quartet - Women that Inspire was created after a well known game, but with a theme that shows how ma

ny incre

dible women we have 

throughout the history of mankind. Made to amuse, inspire and educate.
The game is separated in 9 quartets, each one of them containing 4 women. The goal is to form the largest number of quartets. To do so, you need do deduct who among the others has the cards ou need.
The game contain 36 different cards, a poster that tells a little bit of each one of the personalities among with the game instructions.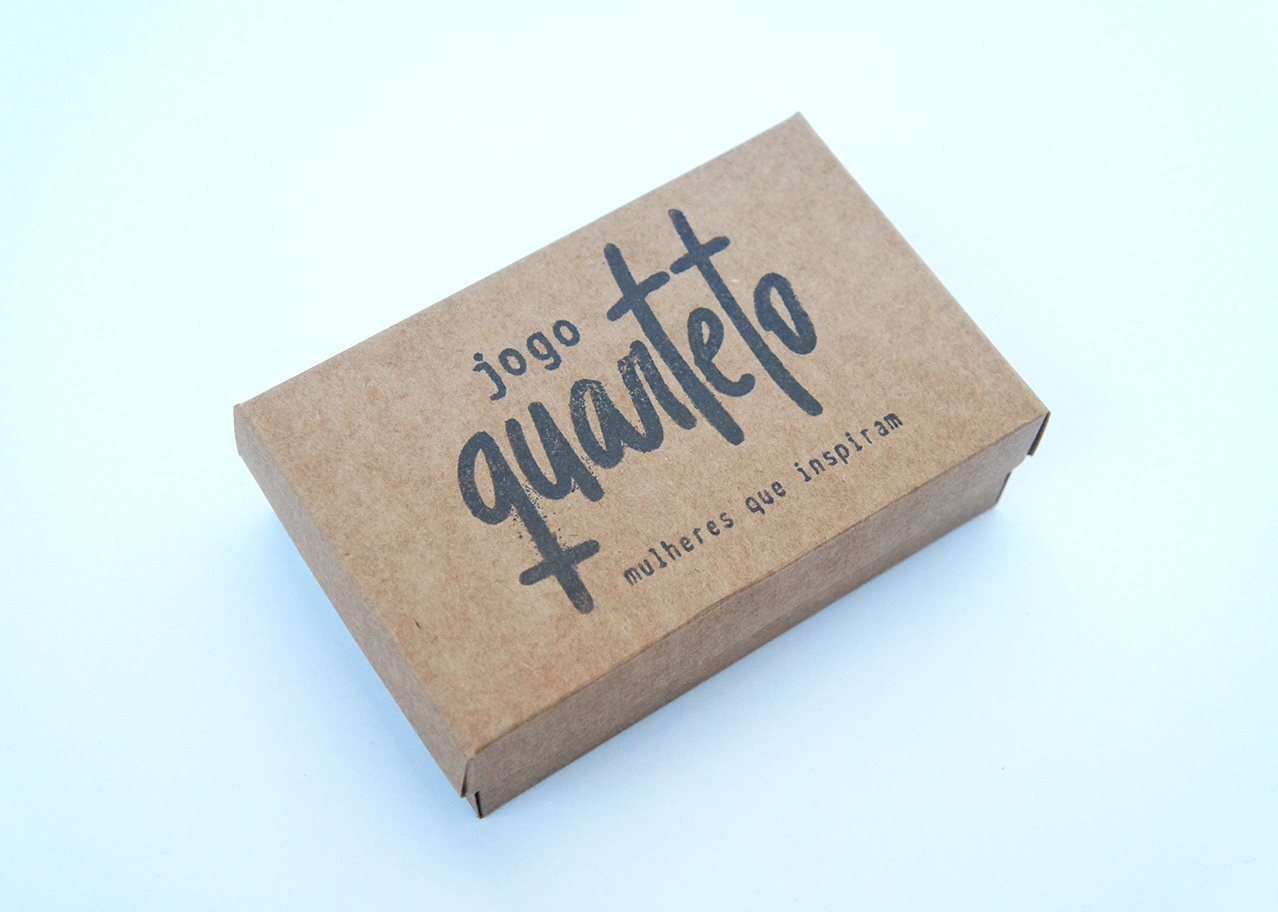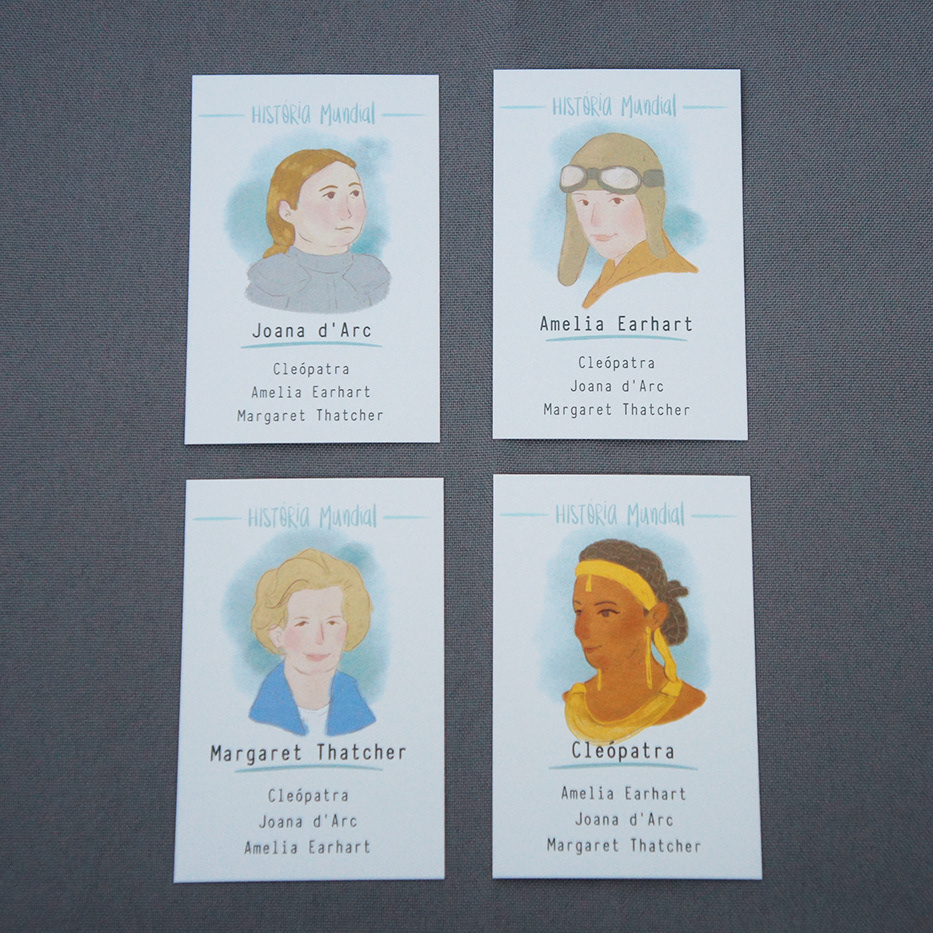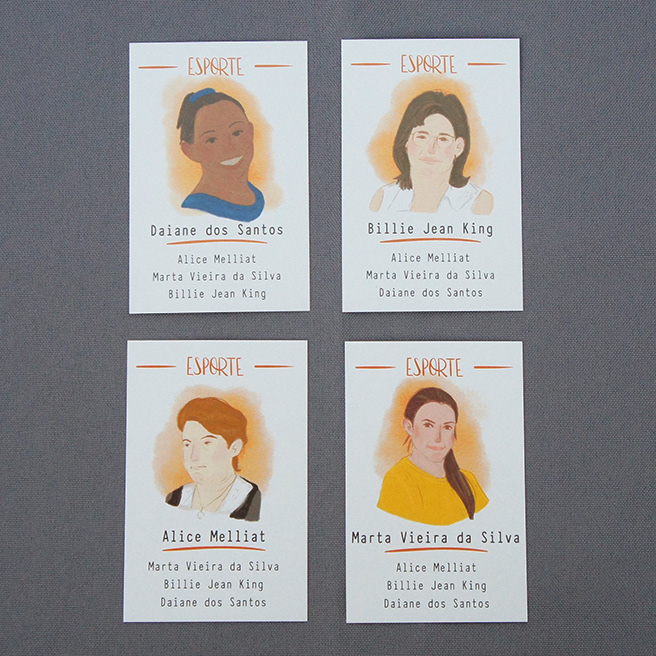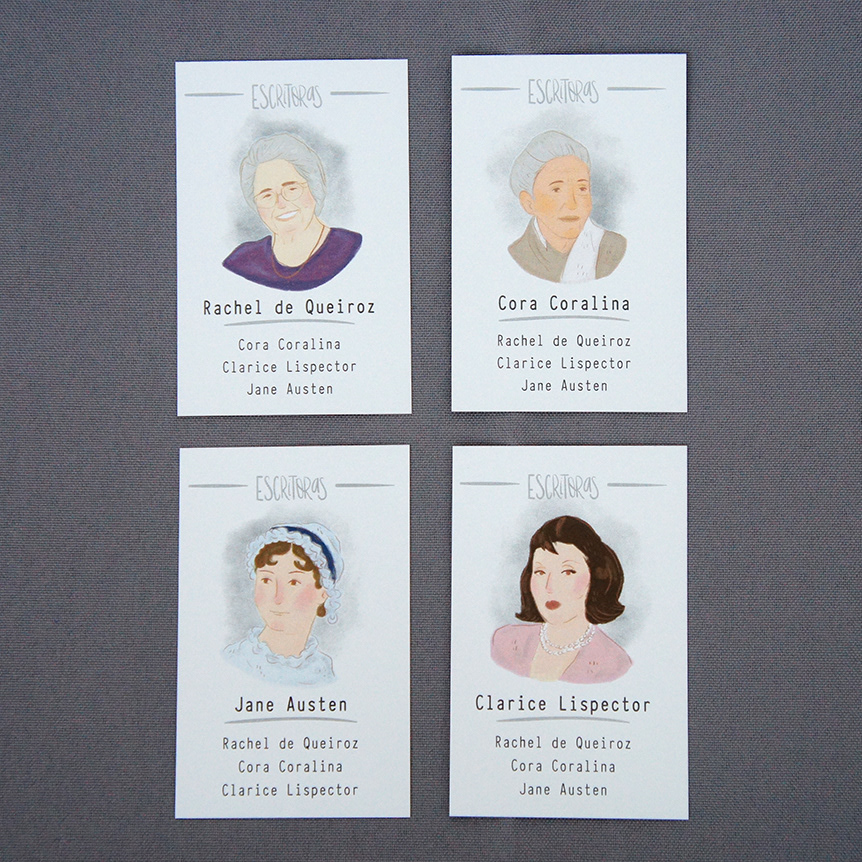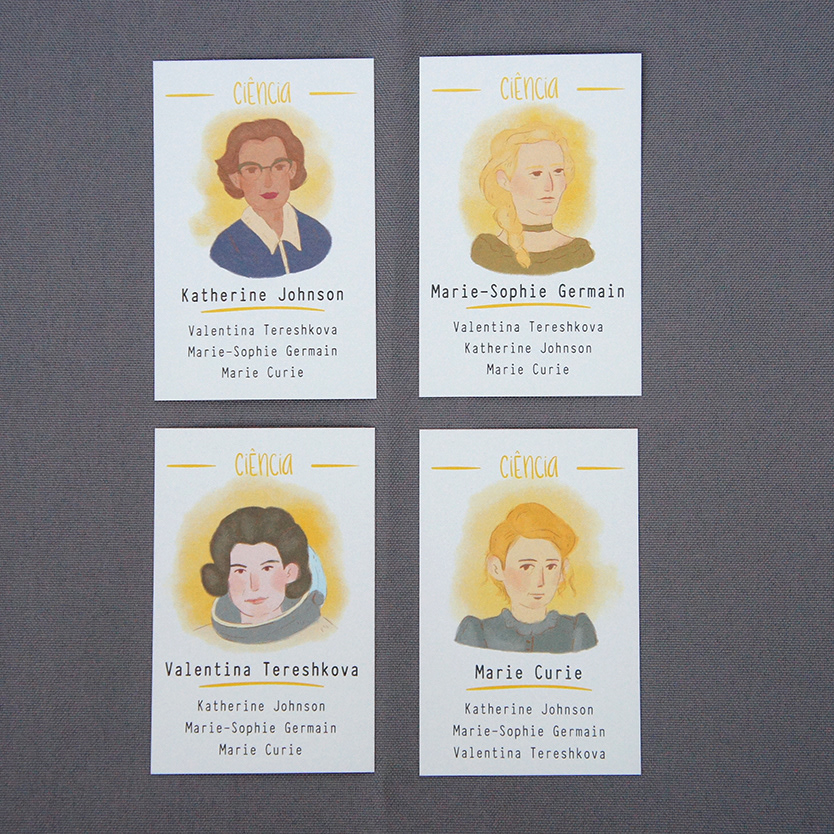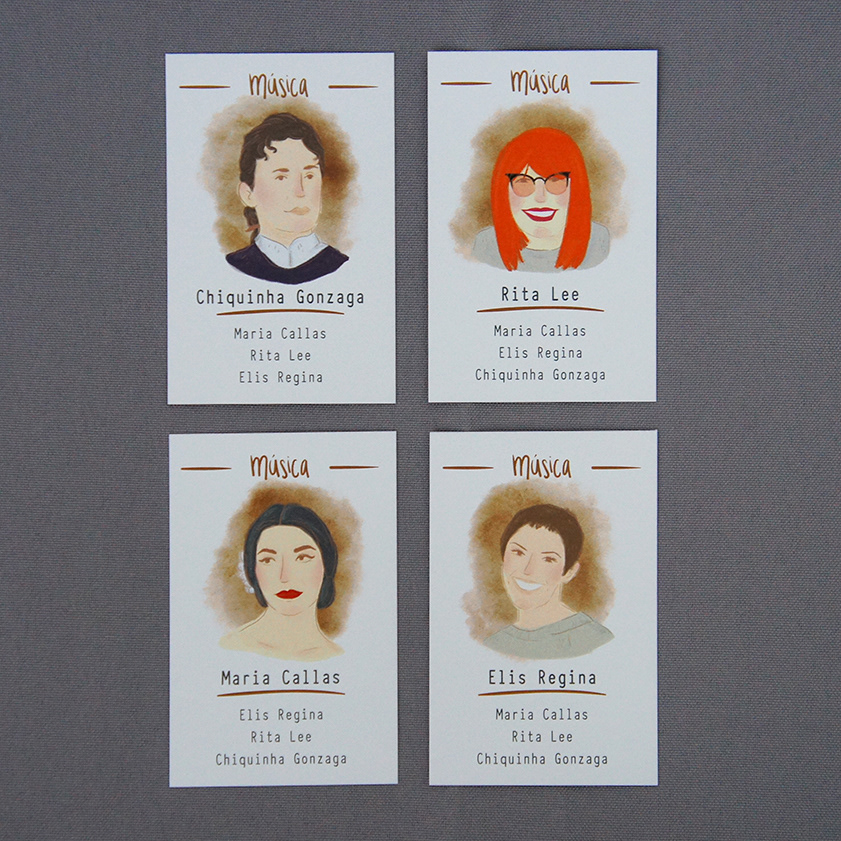 Quartetos separados - História Mundial, História do Brasil, Ativistas, Esportes, Artistas, Entretenimento, Escritoras, Ciência e Música.
------
Quartets separated - World History, Brazil History, Activists, Sports, Artists, Entertainment, Writters, Science and Music.